OPEN 7 DAYS A WEEK FROM 10AM TO 2AM
Keno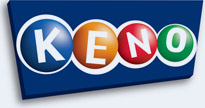 Jupiters Keno is a fun, easy to play numbers game that offers the chance to win prizes! Originally a casino only game, it has been available to play at over 800 venues across Queensland, Australia since mid 1997. You can play Keno at a venue with as little as $1, and up to $9,999. Games can also be played in ten cent increments, as long as the total equals a full dollar amount.
Jupiters Gaming, a division of Tabcorp provides Keno. Games run every three minutes and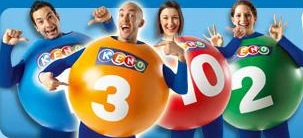 involve 20 numbers being drawn from a total of 80, with the results broadcast onto television monitors in venues across Queensland, Australia. Prizes vary based on how many numbers are matched on a ticket, with the numbers drawn.
Hundreds of millions of dollars in winnings are paid out every year to Keno players!
You can either choose the numbers you think will be drawn and mark them yourself on a Keno Entry Form, or purchase a Kwikpik where numbers are randomly chosen for you.
Prizes are won based on the number of matches in a given game. You can choose as few as one number, or as many as 40. Jackpot prizes are available on 7, 8, 9 and 10 Number Games with up to $5,000,000 available as the major prize on a 10 Number game!