OPEN 7 DAYS A WEEK FROM 10AM TO 2AM
League
Celebrating 100 Years of Rugby League in 2019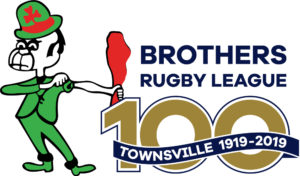 View Brothers on SportsTG.
Season 2019 is the 100th year Brothers Rugby League Townsville has competed in the Townsville and Districts Rugby League competition.  Brothers has enjoyed widespread success in this competition, amassing over 20 A-grade premierships since the club's inaugural premiership in 1938.
From our humble beginnings at Queens Park back in 1922 to the 1940's which saw our first official clubhouse built at Gill Park. We progressed further in the late 70's when the club purchased land as part of the original Willows development and we eventually moved to the site in the early 80's settling here where the club still stands and continues to grow today.
The grounds were officially named Jack Manski Oval on the 14th May 1983 in recognition of the incredible service provided to the club by Jack over a period of 40 years.
Brothers Rugby League have grown significantly along the way becoming one of the largest and most successful rugby league clubs in Queensland.  The new millennium has been particularly fruitful for the club, having contested all bar three Grand Finals, winning seven during that time.  Also during this golden age Brothers has experienced major growth off the field, now boasting one of the largest leagues clubs in Queensland.
Brothers Rugby League – Major Milestones
50 Years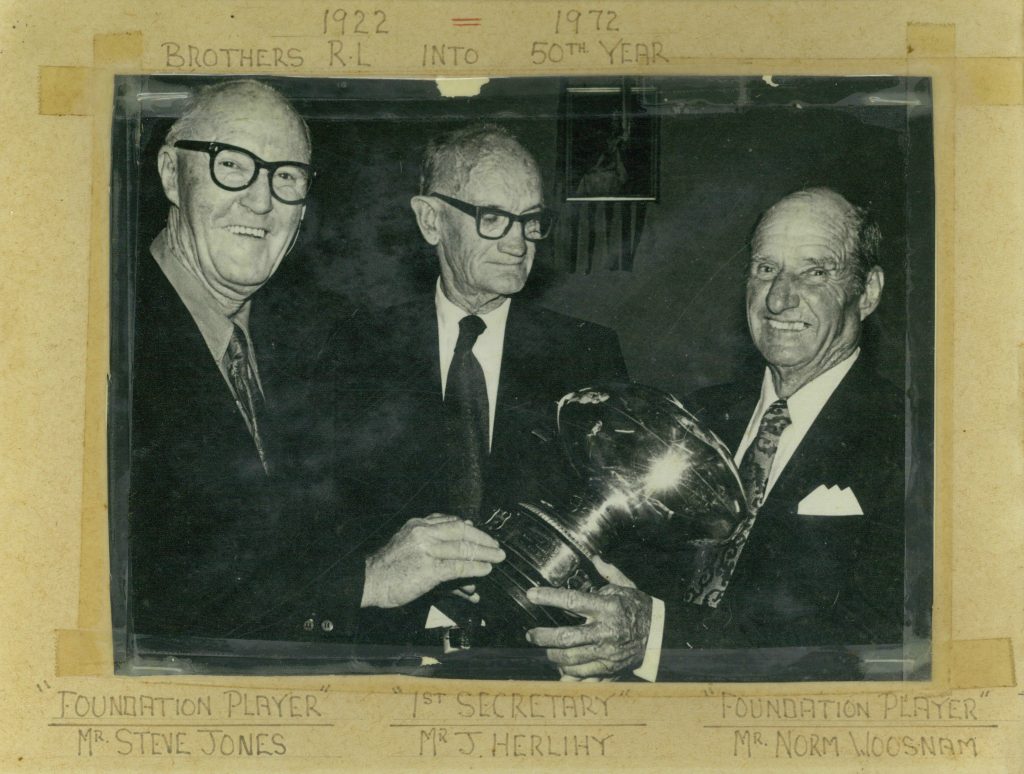 75 Years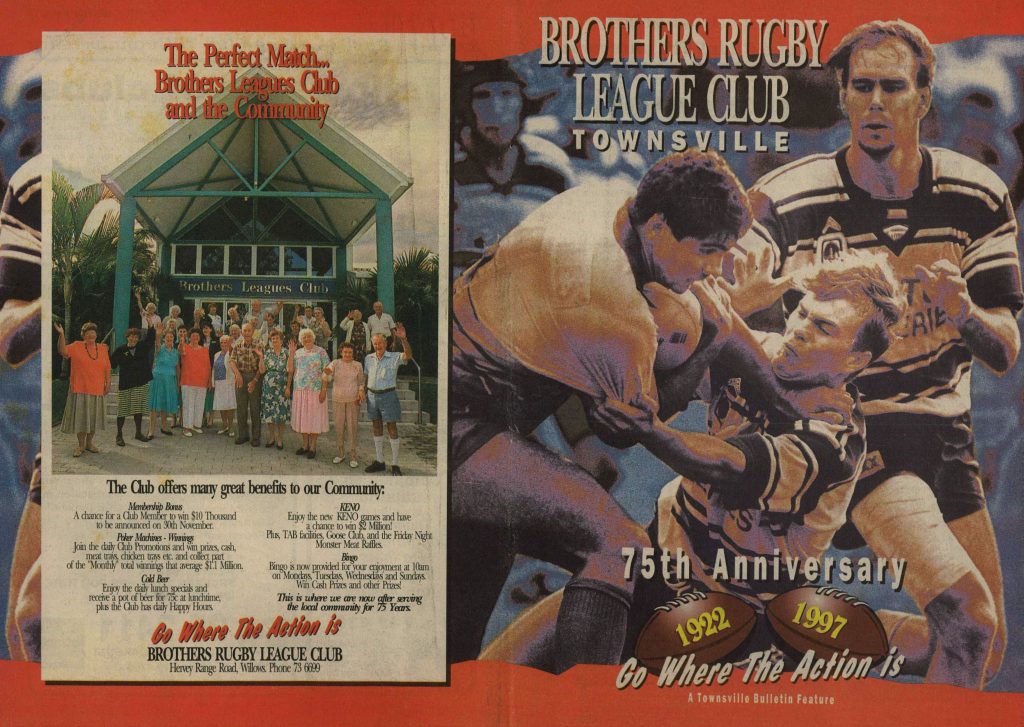 90 Years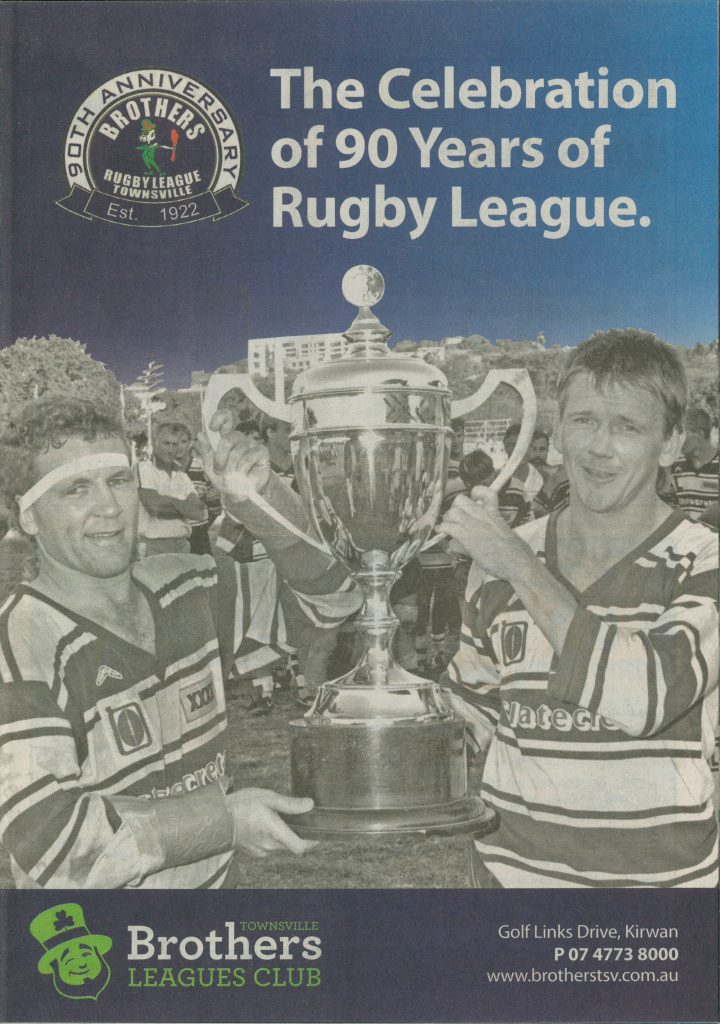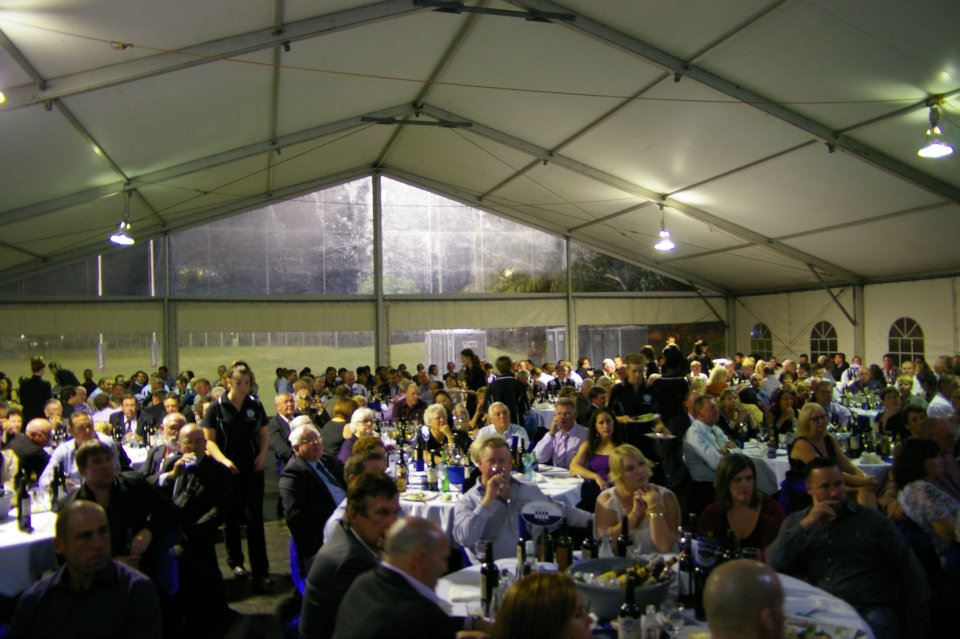 Brothers Rugby League – Life Members at the 90th reunion dinner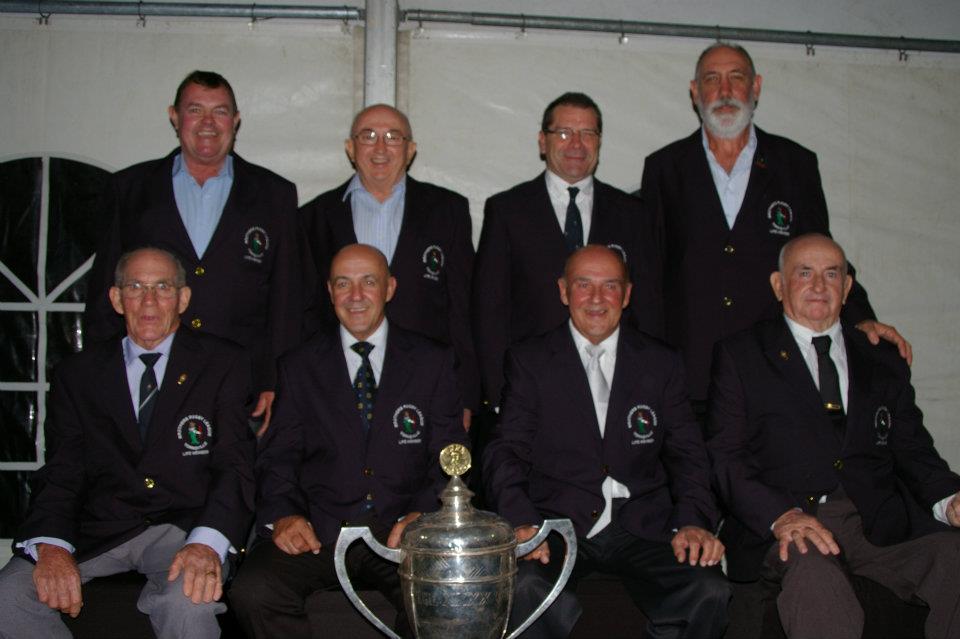 100 Years
Official opening of Centenary Terrace by President and Chairman Gavin Lyons on Friday 8th March 2019.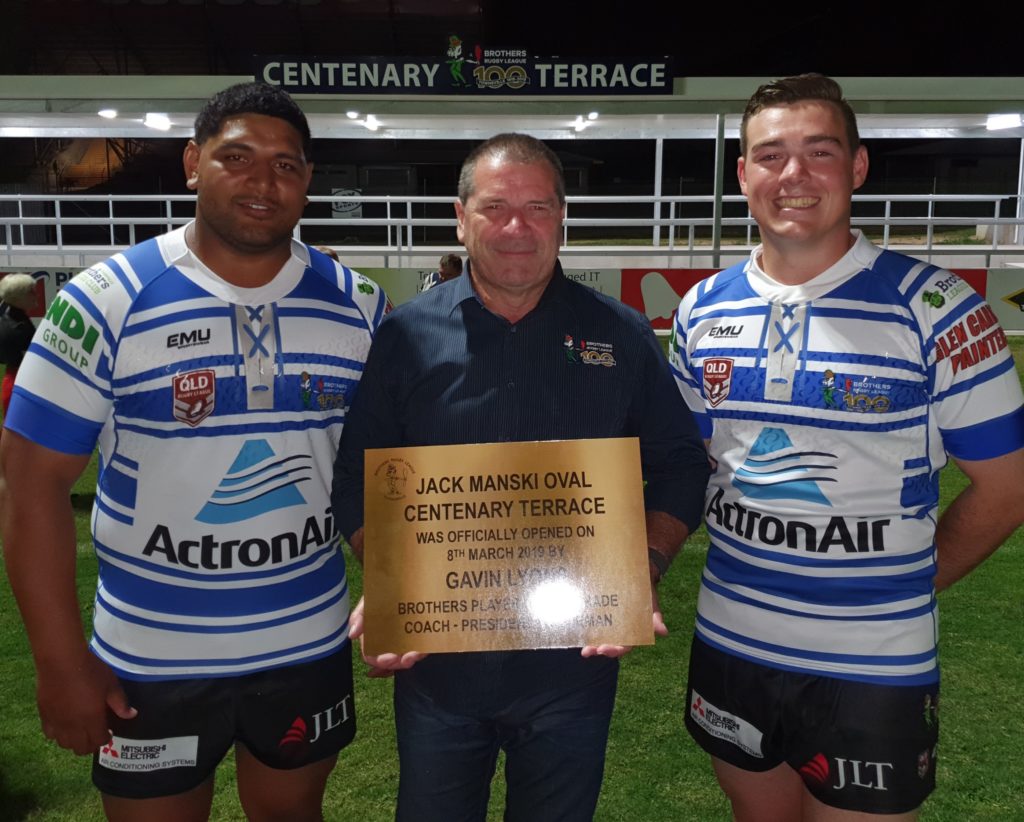 Life Members Induction
2018 Life Members