OPEN 7 DAYS A WEEK FROM 10AM TO 2AM
The Boulevard – Seniors Living
January 16, 2020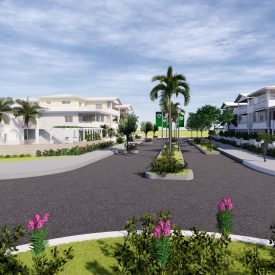 The Boulevard – Seniors Living
Members, you may have read in the Townsville Bulletin on 2 January 2020, that an exciting new Seniors Living project called "The Boulevard" is planned for our Golf Links Drive properties at 4, 6, 8 and 10. We're extremely excited about this new initiative as are many of our members who are keen to obtain more information.
A huge amount of planning work for the project has been undertaken over the last 18 months and this culminated in the lodgement of our Development Application with Council on 30 December. The next stage of the process is Council's review and consideration of the proposal, which is expected to take the next 4-6 months.
Unfortunately, it won't be possible to release specific project details (e.g. final proposed residence plans and pricing and project timetable) until the Council evaluation phase is completed. However, over this period we will be holding information sessions for Club Members and providing regular updates on project status, so please watch for this information as it is released.
We look forward to sharing more news and information on The Boulevard as soon as it is available.
If you are interested in being kept in the loop on future information sessions, please register your interest by email (providing your name, email and mobile) to  reception@brotherstsv.com.au with The Boulevard in the subject line, and we will ensure you remain informed.
Regards,
Justin Wilkins
CEO
Gallery