OPEN 7 DAYS A WEEK FROM 10AM TO 2AM
Brothers donates to the Fr Dave Lancini Community Fund
June 21, 2021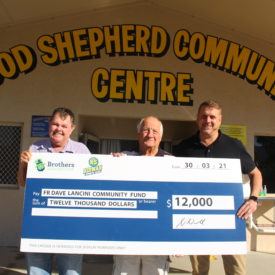 For many years Brothers Leagues Club Townsville has been supporting the Ryan Community Centre in Kirwan and the Good Shepherd Community Centre in Rasmussen with grants. These grants, of up to $10,000, have enabled these centres to be extended and enhanced, to make more facilities available for the use by community groups.
This support has made these centres more accessible for schools, sporting organisations and civic groups, to come together to have meetings and seminars etc. This year we have donated $12,000 to go towards the painting of the Good Shepherd Community Centre.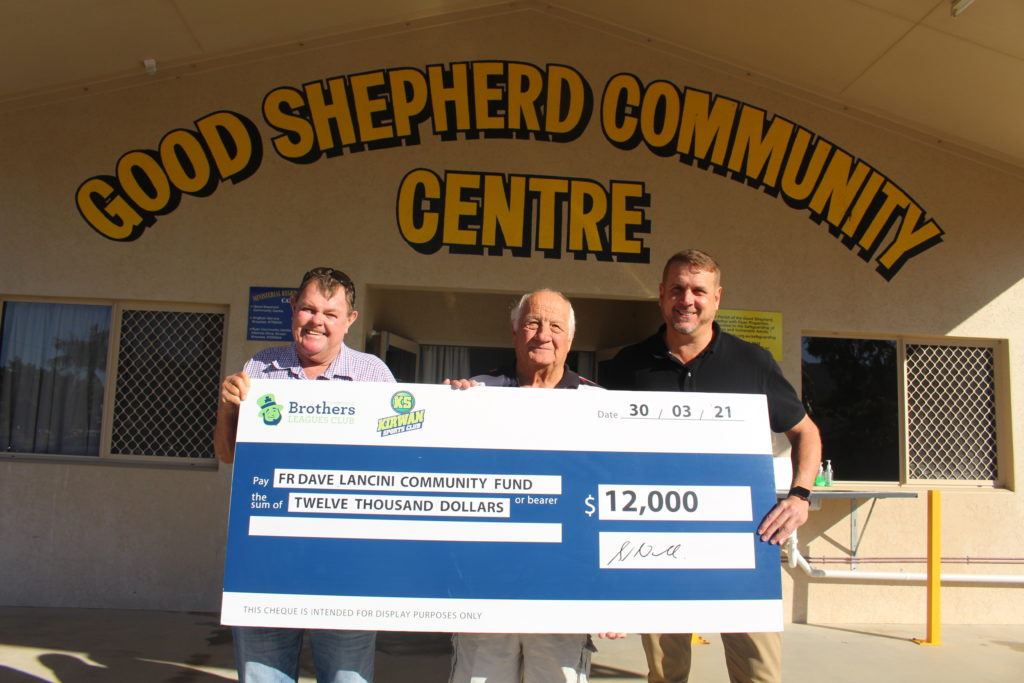 Pictured L-R: Brothers Chairman Glen Carroll, Fr Dave Lancini and Brothers CEO Justin Wilkins.